Why not aluminum or wood? This question doesn't mean to answer why vinyl windows are the best, if they are. It rather explores the fact that vinyl has become a very popular choice when it comes to window replacement.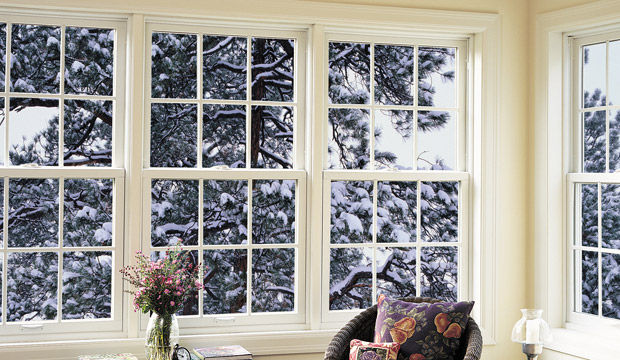 So, in this post I will review why vinyl windows are in many situations a more obvious choice for the majority of home owners who do renovations. Over time, there has been a great shift in the preference of vinyl to wood and aluminum. This blog post will examine several reasons for this shift, as well as present you, the consumer, with some knowledge about PVC windows.  Installing new windows on your home is no small step and it can be somewhat costly.
In a previous post I explain what vinyl windows, and PVC (polyvinyl chloride plastic) are made off. Here I will concentrate my analytical powers on comparing and distinguishing between vinyl, wood and aluminum. Do not criticize this post if it lacks information on the ingredients needed to form PVC, simply look up some old posts to find the answers. I can't do all the work after all!
Different Circumstances
Let me begin by saying that different situations may call for a different type of windows. For example, if you are restoring a century old home, wooden windows are a must. This is not because wood is more durable, energy efficient or provides a better soundproof. In this case, you want wood in order to maintain the authenticity of the house. But how many of us have historic homes lying around awaiting restoration, I know I don't. So let's explore some scenarios where PVC windows are preferred to wood and aluminum.
Vinyl Is Less Expensive
To begin with, vinyl costs less then wood. Not only that, but the thought of killing trees just so you have a frame around your glass throws a lot of people off. This, of course, was not the case some 50 years ago. Recent technological advancements have made the production of vinyl cheaper and more environmentally friendly compared to wood or aluminum for that matter. When you combine low price environmental products with Energy Star ratings, a lot of people turn their ears and listen to what you have to offer.
Quick Turn Around
Another advantage of PVC windows together with their energy efficiency and low cost is the fact that they are made quicker. You would have to wait less for your custom made vinyl windows then you would for your standard wooden or aluminum frame windows. The reason is entirely technological and it doesn't have anything to do with Santa's Elfs working fast on the assembly lines.
Quality PVC is made much quicker now and it allows companies to have your windows installed as fast as 10 days after purchase. This can never be the case with wood or aluminum, if they don't have them sitting in the warehouse, you could wait anywhere from 3 to 10 weeks for installation. So urgency is out of the question with wood and aluminum.
Windows made of vinyl take care of themselves. Your only concern with vinyl, if you can call it that, is cleaning it. This is not on a need-to do basis, but on a want-to do basis. Windows made of wood on the other hand require maintenance. Every 2-3 years the wood needs to be painted or sealed. If you do not take care of it your home will quickly lose its aesthetically appealing look. Vinyl doesn't need to be painted or re-sealed; it is a maintenance-free product.
Windows made of PVC will not make you go "Ohh" and "Aww". Yet they won't make you raise your eyebrows either. It is fair to say that they are the standard that is found in most homes. The middle class is the largest portion of our society, so picking the standard or above average product type seems like the logical choice.
If you read through our blog, you will find out how to distinguish between low and high quality vinyl. Therefore, if you know you are not getting the highest quality vinyl windows, you know you can negotiate the price. This is not really the case with wooden windows where prices are very much the same because over the years the quality has been standardized.
Another rationale behind the successive campaign of PVC windows is their availability in style and colour. You can paint vinyl in virtually any colour you like, yes ladies, even pink. The possibility of making vinyl windows appear like wood also exists; however, I wouldn't recommend it for historic or century homes.
WE ARE PROUD OF OUR STELLAR REVIEWS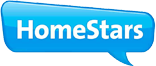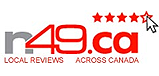 Michael is from Toronto and has been in the windows and doors replacement industry for over 20 years. As such, he has been able to gather experience in the fields of window manufacturing and innovation. Besides improving the energy efficiency of window and door products, Michael likes to blog and educate the consumers as much as possible.