FREE
WINDOWS
&
DOORS
INSTALLATION
Pay No Interest & Make No Payments till 2020*!
*Call for details, some conditions apply

Lifetime Transferable Warranty
$0 Down, 0% Interest Available
Windows Replacement in Pickering
Located in Southern Ontario, Pickering is a perfect fusion of metropolitan life with a certain cottage country charm.Canadian Choice started their window and door replacement Pickering initiative almost 10 years ago. The growth of the city has attracted not only new businesses but also new builders. The infrastructure of the city has been continuously growing and Canadian Choice is proud to be a part of that.
Our windows and doors replacement initiative offers residents the unmatched opportunity not only to a great product, but also to energy savings. All Canadian Choice products have the highest Energy Star ratings and are immediately pre-approved for government grants and rebates. At the end of the day, we must strive towards a better and more energy efficient world. Nature's resources can only carry us thus far.
Windows & Doors in Pickering
In order to familiarize the public with our products, we have always offered hustle free in-home consultations. Often called "estimates". This is a simple process where one of our well educated and professional representatives comes to your home and presents our product. Why is it hustle free? Because we have a price match guarantee on all products.
So, if you do happened to find a product with the same quality, we will come back and give you a better price. Our wide variety of products allows us to better communicate with residents and offer them a better choice for their homes.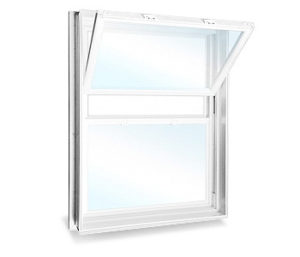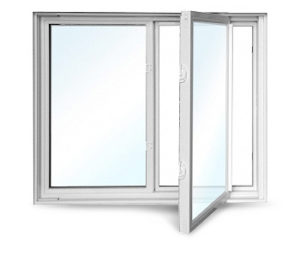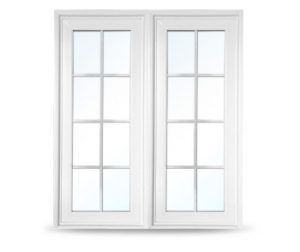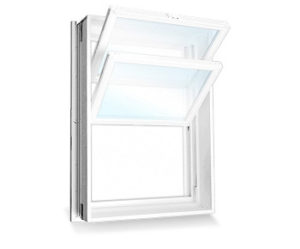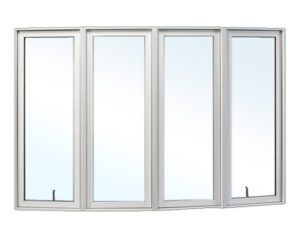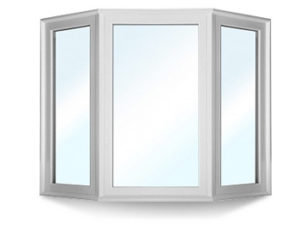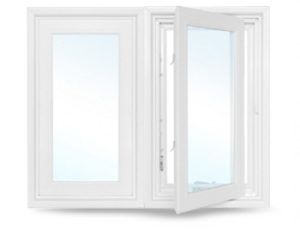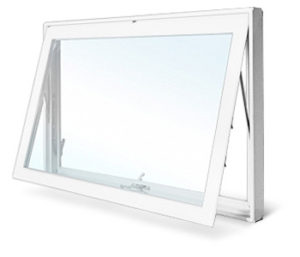 Free In-Home Consultation
Over 30 Styles of Windows
Windows in Pickering
DOUBLE PANE GLASS
Canadian Choice windows have, at the very least, a double pane glass. In order for a window replacement to yield out the best energy efficiency, it needs to have two pieces of glass air-sealed with argon gas. This creates higher insulation and prevents air from leaking out. If you are tired of the constant breeze that comes from around your windows, double glazing is for you!
In addition, double glazed windows are much stronger than single pane windows. This makes them more secure for your home. The main reason behind the durability of the double panes is the trapped air or argon gas between the glasses. See, the air or gas between the sheets acts as a powerful shock absorber. Throwing a brick at such a window might crack the outer glass at best.
Should you ever need to escape from a fire, try braking the double glazed window in its corners!
Windows Installation in Pickering
HI-FLO DRAINAGE SYSTEM
The majority of drainage weepers are made from nylon or cheap plastic material. Canadian Choice's drainage system is manufactured from high-quality polycarbonate which will never crack or swell because of the build-up of water, snow or ice. These three natural elements often cause other weepers to give up and malfunction, but not ours!
Preventing the build-up of water, ice or snow allows our windows to provide you with the superior energy efficiency that you are looking for. Our drainage technology gives you one less thing to worry about when replacing windows. Just ask our reps about it when getting a free consultation!
Request your free consultation today!
WE ARE PROUD OF OUR STELLAR REVIEWS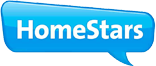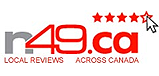 Canadian Choice and their Pickering representatives are very professional. Out of the three window replacement companies that we dealt with, this was the most professional one. Everything was done right from the beginning. We changed 2 windows and a back steel door with them. I think the quality of the product is above average and is definitely better then what most companies currently offer in Ontario.
John came to our home and gave us a great price that we simply could not resist. Initially we were only going to replace 2 windows, but we ended up financing all of our windows (14 in total). The opportunity was good, and we can see how we are already saving energy and our bills are lower (compared to last year same time). These windows, when replaced in bulk really do work! Canadian Choice has a great product, and their representatives are professionals who know their stuff.
WE ARE APPROVED AND QUALIFIED!