If you are considering some home improvement in order to enhance the lighting in your house or you just want to revamp the look of your place – you cannot go wrong by starting with your windows. Replacing your windows can have a great impact on the whole look and feel of your house or apartment. They can improve the lighting in your place, and by letting more light in your home you can be more energy efficient. Improvement in the aesthetics is also a nice perk of window replacement.
Retrofit or Brick-To Brick Windows Installation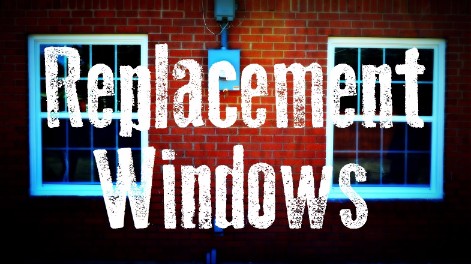 But when you think about window replacement you are faced with a choice: retrofit or brick-to-brick Windows Replacement. You can either replace your whole window by taking the entire window frame out or you can replace parts of the window and leave the frame intact. It's an interesting choice to make, one that can't be made without looking at both options in detail.
Retrofit Windows Installation
Retrofitting windows means that you replace a part, usually the glass or the wood trim of the window. It is the best choice when you are short on time and money. It is the cheaper option by far. What makes it more affordable is the fact that you can do it on your own. You can buy the right size of glass and fit it in yourself. Just make sure you pay extra attention when caulking, in order to make sure the window is well sealed; and therefore, water proof. You do not want to caulk carelessly and find out about it the hard way when it starts raining one day.
You can also replace window trimmings on your old windows and give them a new look. You can choose creative designs for the window trims. As with replacing the glass in your windows, you can do most of the work of installing window trims yourself. So if you are really on a tight budget and you have some time on your hands, retrofitting your windows is the right choice for you.
Full Frame Windows Installation
Full frame window installation is a viable option when you are looking to spend some money and you are ready for a moderate amount of construction in your house or apartment. In brick-to-brick window installation, the whole window, including the window frame, has to be removed. It is an excellent choice when you want to match your window design to the other parts of your house, such as your doors and outside wood work. Or you can get a window that ties in with the interior design of your place.
Make sure you hire a professional and experienced window installer to do this project, because sometimes the whole section of the wall has to be ripped up and reconstructed when replacing a window. So, it is sensible to have a professional do it rather than taking on a project like this yourself. This option also gives homeowners the chance to use newer technology that is only available in modern windows and their installation. This new technology can help make your home more energy efficient, because of better sealants.
Final Thoughts
The choice you make should depend on the amount of time you have and your budget. There is also the age of your house to consider, such as whether it can take the type of construction required for full frame window replacement. Choose the option that fulfills you and your home's need the best, if your house is newer and you want to spend some money go with brick-to-brick window replacement. If you live in an older home and you don't mind getting your hands dirty, then retrofitting is the right choice for you.
WE ARE PROUD OF OUR STELLAR REVIEWS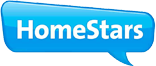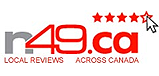 Michael is from Toronto and has been in the windows and doors replacement industry for over 20 years. As such, he has been able to gather experience in the fields of window manufacturing and innovation. Besides improving the energy efficiency of window and door products, Michael likes to blog and educate the consumers as much as possible.