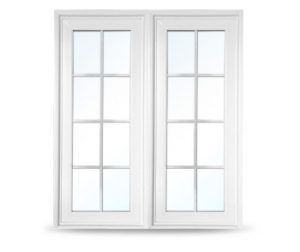 Energy Star Rated Products 

Lifetime Warranty
Easily described, end vent Windows are windows divided into three parts. The center pane can be either fixed or operating. These windows are most effectively used when a large open ended design is desired.
The window will give you a very expansive opening and view outside. It is often used to let in more sun and make a room look naturally brighter. For most cottage owners this type of windows are a must. These types of windows come with a fixed glass in the center and two end-vent sashes which have the ability to tilt inwards. When cleaning such windows, you have the option of either removing the pane or just tilting it.
The three segments of this particular type of window can be equally sized for superior balance and ventilation. They can also be custom sized to achieve your desired look and feel. Canadian Choice is happy to meet any and all functional and aesthetic requirement that our customers may have.
Our windows replacement Ontario experts will be more than glad to come out and give you a free estimate on an end vent window. We will do a systematic evaluation of the installation and type of window necessary according to your unique situation. All of this, of course, free of charge.