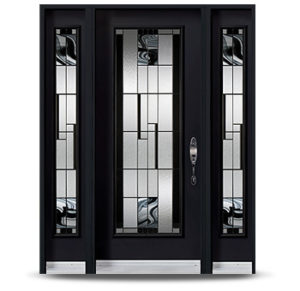 Energy Star Rated Products 

Lifetime Warranty
There are a lot of reasons why front steel doors are preferred by many home owners in Ontario. First of all, they are made of tough and sturdy materials so they are less susceptible to break-in and damage. They are resistant to the elements like water, snow, rain, and direct sunshine. Since they are made of solid steel, they can last a lifetime if they are well taken care of. Steel doors also come in all sizes and shapes. They can even be customized to fit your home or office. Installing them is also not that difficult. A lot of steel door suppliers offer free installation of the doors.
Choosing one of our steel doors for your entrance is a great idea. Not only are the doors durable, stable, and secure, they are also good for design purposes. Canadian Choice's door will give your home or office a modern look. In fact, when you purchase steel doors, you have the option to choose from various colors. Some doors are available in silver finish, some in gold wash, and some are painted over with regular colors like white, black, and gray.
There are three main reasons why front steel doors are highly recommended for homeowners and business operators. One, the doors are very secure so thieves will have to think twice before trying to break in. Two, the doors are very durable since they are made of steel alloys. It would take decades before you'll see any signs of wear and tear. And last but not the least, steel doors are energy-efficient. They usually contain inner layers that are effective in trapping heat and cold. This means you can save a lot on your utility bills.