This short post will not teach you how to do a window cut out. I am no craftsman myself, so I would have difficulties explaining that. However, we've been getting quite a few calls at the office regarding window cut outs. Some people call to ask how much it would cost them, others call in order to ask what a window cut out is. One of their neighbours did it, and bragged about it. They did not want to look foolish, so they smiled, clapped and said it looks beautiful. Later on that day, they called us to ask what a window cut out is.
Adding a window where there is no window. I think this sentence pretty much describes what a cut out is. It is when you make a new opening in your wall and you place a window there. Basements are the most common area of application, in my experience. People love to add a little more light to their renovated basement apartments, so they do a cut out. In addition, a brand new window opening will improve the air ventilation and circulation as well.
Most customers prefer to install awning windows in their basements, because of the way they are operated. They can be large enough to improve the amount of light, and they can be kept open even when it rains.
Most municipalities in Canada require the window height to be no less than 24 inches with width of no less than 20 inches and opening of at least 5.7 square feet. In addition, cutting out an opening in the basement and putting in a new window can and will improve the value of your home. It should not take more than a weekend for a company to put a new window in a concrete basement.
If you are not a professional and you Googled "What is a window cut out" then we definitely do not recommend you to do it yourself. You can find instructions on how to do a window cut out, but we still wouldn't recommend it. In any case, if you live in the province of Ontario, we would be more than happy to have a representative come out and price this type of work for you. Our installers are well trained professionals who have been doing this type of installation for tens of years.
WE ARE PROUD OF OUR STELLAR REVIEWS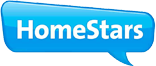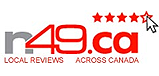 Michael is from Toronto and has been in the windows and doors replacement industry for over 20 years. As such, he has been able to gather experience in the fields of window manufacturing and innovation. Besides improving the energy efficiency of window and door products, Michael likes to blog and educate the consumers as much as possible.