What Are The Most Common Home Windows Installation Types?
One of the most important things to consider when shopping for new home windows is the installation. In many cases, this depends on you. However, there are cases when people do not really know what kind of installation is best and end up spending more than they should. I have met with a lot of homeowners who simply do not bother to understand what kind of installation will be used on their windows, or if there is another option. People simply say, I want this window out and this window in.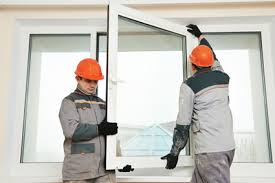 Normally, the sales people do a great job in explaining the technology and purpose of the new windows. This is their job after all, and their living depends on it. However, when it comes to installation, it might be in their best interest to present to you the more expensive option. When it comes to window replacement, there are two methods used most of the time. This short post will review the two types in order to help you make a better judgement.
The first method is called "brick-to-brick" or full frame replacement. This type involves the removal of the entire old window. The labour involved in this process is higher, and therefore, more costly. The window company will have to remove the interior (casing) and exterior trims. The casing is the interior trim that is attached to the inside of the window. So, depending on the condition of the casing, it may need to be completely removed and replaced or it could be reinstalled. The exterior trim, also known as brick mould can also be replaced or reinstalled.
The second method of window installation that you can have is called "retro fit", also known as insert installation. During this installation, there is no need to remove the interior and exterior trims of the old window. This installation is mostly used on vinyl and fiberglass product because it simply replaces the sealed glass unit. As you can see, it is less labour intense, and therefore, less expensive in comparison to the "brick-to-brick" installation. During this installation the sashes will have to be removed, and then put back.
At Canadian Choice we can do both types of installations.
WE ARE PROUD OF OUR STELLAR REVIEWS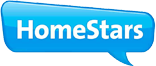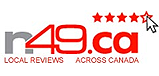 Michael is from Toronto and has been in the windows and doors replacement industry for over 20 years. As such, he has been able to gather experience in the fields of window manufacturing and innovation. Besides improving the energy efficiency of window and door products, Michael likes to blog and educate the consumers as much as possible.