What Are Sound Proof Windows, And Do You Need Them?
It is all subconscious so you might not have thought about it. Noise, of any sort, is the primary cause of stress. I am no doctor, but so I read on medical forums. Noise leads to discomfort, and that of course leads to high stress levels. Not to worry though, soundproof windows are here to save the day.
Soundproof windows are pretty self explanatory in terms of what they do. They are meant to suppress, isolate, or reduce sound from outside the house. The product itself is not relatively new, however, most technologies used nowadays are.
Soundproof windows have the ability to reduce levels of noise by up to 95%. The lower limit of sound reduction is at about 75%, which is still very decent, unless you live right next to NASA and one of their spaceship launching platforms. Walls are almost never the problem when it comes to sound isolation. Windows and doors are your main concern when it comes to eliminating the sound. A lot of times noise only comes from one side of the house, the side that is directed at a street or an airfield strip. In this sense, you can install soundproof windows only on that side of the house.
No Need To Replace Your Windows

That's right, your current windows stay in. A soundproof window is a type of window that gets installed behind your current vinyl, wooden or aluminum windows. The window opens and closes just like the one that you already have in place. In addition, installation is rather quick, at least quicker than if you replace your entire window.
What's in it?

There is an inner PVB layer of plastic meant to stop the vibration and the glass unit used is made of laminate. In order for the frame on the existing window to be isolated from vibrating, during installation there is air space between the two windows. Spring-loading the seals on the frames is the final step. This helps achieving a constant squeeze on the glass panels. The better the seal, the better the sound isolation.
Why do it?

If you are not bothered by any noise, and you sleep like a baby without waking up from cars and barking dogs, then do not do it. However, if you find that noise is an issue and its preventing you from a goodnight sleep, or watching TV, then do it. You will get your beauty sleep and get rid of your grumpy mornings.
Considerations

Know what Sound Transmission Class (STC) is and what the ratings mean. This will help you make an educated decision and go with the right company. During demonstrations all windows seem amazingly sound proof, however, when it comes to the actual numbers, they are not all the same quality. For windows, STC ratings range from 18 to 38. This also remains the most accurate way to compare different noise eliminating products, not only windows.
The table below demonstrates what a typical window STC values for single pain and double pain windows look like.
| | | |
| --- | --- | --- |
| Window Glass | Normal STC Range | Typical Value |
| Single pane glass | 26-28 | 27 |
| Dual pane glass | 26-33 | 28 |
| Soundproof Window over a single pane window | 43-49 | 48 |
| Soundproof Window over a dual pane window | 45-54 | 48 |
WE ARE PROUD OF OUR STELLAR REVIEWS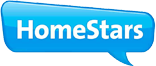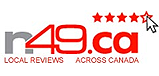 Michael is from Toronto and has been in the windows and doors replacement industry for over 20 years. As such, he has been able to gather experience in the fields of window manufacturing and innovation. Besides improving the energy efficiency of window and door products, Michael likes to blog and educate the consumers as much as possible.