Storm doors are often underestimated by the majority of homeowners. A well installed and quality made storm door can add functionality and beauty to any home. At Canadian Choice we can offer you a variety of storm doors that will add an extra layer of protection, energy efficiency and style to your house. We will make sure that the new door is well installed and gives a perfect first impression every time.
Do you need a storm door?
Before you start looking for a storm door, you need to determine if you really need one. For example, you need to decide if your entrance door is energy efficient. Does it let in air? If it does, then adding a storm door is a great solution to lower your energy bills. In addition, a storm door can add more light to your room.
We have many customers who buy quality solid wood entrance doors which are great, but don't let much sunshine inside the house. If you have a storm door, you can leave the front door open, close the storm door, and enjoy some extra light in the room.
How is your current storm door?
Our storm doors are made to last you a lifetime. However, builders' or competitors' storm doors are not. If you feel that your storm door is letting in air its time has probably come to an end. Also, if it shows any wear and tear or it has become difficult to operate (open and close) it is replacement time. The added energy efficiency from one of our doors will be unmatched.
Measuring and choosing a storm door
Canadian Choice offers free consultations, so we normally measure the doors for you. However, if you do decide to do the measurements yourself, you need to measure between the exterior brick mold pieces, not the inner door jamb. The brick mold refers to the external casing around the door.
The inner door jamb is a vertical piece that frames the outer edges of the door. Measure the width across the top first, then middle and bottom. Finally, measure the height of the space, using the center of the opening. Most homes have standard storm doors, 32 inches by 81 inches, or 36 inches by 81 inches. Canadian Choice can custom manufacture any size for you, so no worries.
Picking the right storm door
Storm doors are available in a variety of styles and colours. Canadian Choice allows you to custom design your own door, should you have enough creativity to do so. We will let you choose the colour, glass and frame. In addition, there are varieties of styles to choose from:
High views – this is half door and half glass.
Full views – this style has the most glass and it allows for the maximum amount of light
Mid views – this style has less glass than the full views, but more than the half views
WE ARE PROUD OF OUR STELLAR REVIEWS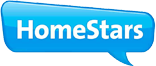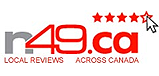 Michael is from Toronto and has been in the windows and doors replacement industry for over 20 years. As such, he has been able to gather experience in the fields of window manufacturing and innovation. Besides improving the energy efficiency of window and door products, Michael likes to blog and educate the consumers as much as possible.