FREE
WINDOWS
&
DOORS
INSTALLATION
Pay No Interest & Make No Payments till 2020*!
*Call for details, some conditions apply

Lifetime Transferable Warranty
$0 Down, 0% Interest Available
Windows Replacement in Barrie
Located on the western shore of Lake Simcoe, Barrie is one of the fastest growing cities in Ontario. Our window replacement Barrie initiative has been ongoing since 1975. It has been a long time, and we are tirelessly working hard to make sure we stay there for at least another 38 years!
Canadian Choice Windows & Doors guarantees the residents of Barrie and excellent product made in Canada. Our lifetime transferable warranty is on both product and installation. Unlike other companies, we do not outsource any work, so it is much easier for us to have control over everything. The window replacement mission in Barrie is set to bring the consumer the following:

Great customer service
Base knowledge on our product and energy savings
Money savings
Windows & Doors in Barrie
Our secret weapon is the low failure rate of the Cardinal IG glass that we use. To understand the advancement of this technology, you can simply look at the graph that is below. In 1976, industry statistics showed that after 20 years units produced a failure rate of 9%. In 1993, Cardinal introduced their revolutionary XL Edge™ IG unit which combined a dual seal silicone system that was equipped with patented stainless steel spacers (rather than aluminum). Today, XL Edge is the most durable IG unit available on the market.
Research by the Sealed Insulating Glass Manufacturing Association (SIGMA) reports that after 20 years, the failure of glass units has dropped down to only 0.2%. As the graph below demonstrates, this ratio is only about to get lower, therefore, increasing the quality of our windows!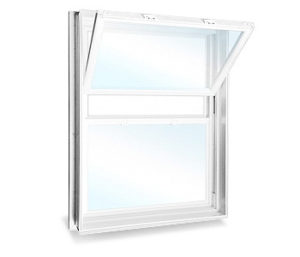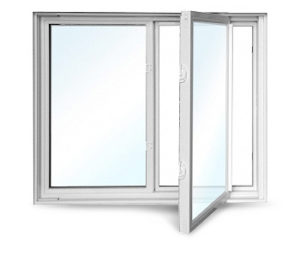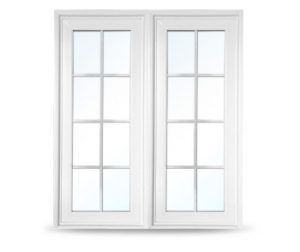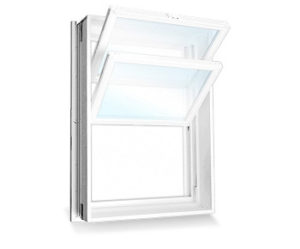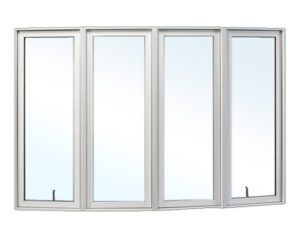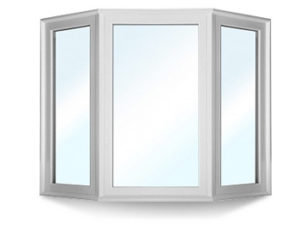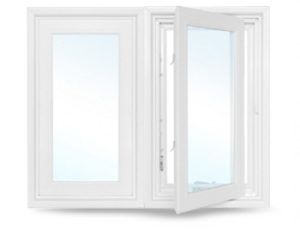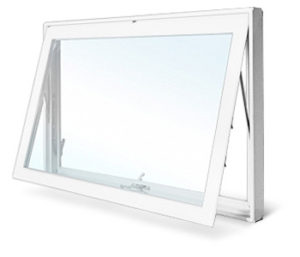 Free In-Home Consultation
Over 30 Styles of Windows
Canadian Choice in Barrie
As one of the oldest and more experienced companies in Ontario, Canadian Choice can offer the residents of Barrie unmatched financing plans. A few years back this was not possible, however, our great standing with large financial institutions such as TD Canada trust has allowed us to make your purchase of new windows and doors much easier.
Financing allows homeowners to replace all windows at once, rather than do a couple of windows each year. Consequently, this will immediately bring you more energy savings. Insulating the entire home at once is a great way to get some of your money back. Our products qualify for any government grants related to energy efficiency!
Windows Installation in Barrie
We welcome any and all blueprints! Windows and doors are an essential part of any home's structure and overall look. With Canadian Choice Windows & Doors your options are nearly endless. Virtually every single window and door that we have can be fit into a new construction. Our ability to custom manufacture any size and style become your advantage in designing the home of your dreams.
We will not only provide high-quality materials but excellent craftsmanship as well – if needed. Should you choose to go ahead and do the installation yourself, we will simply deliver our product to you. With a lifetime warranty on product and installation, you can be assured that you are getting the best performance products and an extraordinary level of service.
WE ARE PROUD OF OUR STELLAR REVIEWS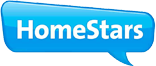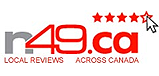 About a month ago we had Canadian Choice replace our old and rotten wooden windows with their vinyl double-pane windows. We went with casements and some double hungs here and there. Our sales rep (Phil), was very polite, knowledgeable and patient with us. The installers were absolutely skilled in their trade. Sergey and his team did and incredible job and the windows were installed without a flaw – they way they should be! Don't expect anything less from a window and door company. I think that now we have the best looking, elegant windows in the entire neighbourhood.
Great company to deal with. Canadian Choice was the third quote that we got. Their price was competitive, and I believe their product to be a bit superior to the rest of the competition in Toronto. I think the price matched the quality of the windows. Their team of installers was professional and cleaned up after they finished the job. Old windows were removed – not sure where, and everything was cleaned (including the newly installed windows). Awesome job!
WE ARE APPROVED AND QUALIFIED!