FREE
WINDOWS
&
DOORS
INSTALLATION
0% Interest & No Payments Fo Up To 18m!
*Call for details, some conditions apply

Lifetime Transferable Warranty
$0 Down, 0% Interest Available
Windows Replacement in Mississauga
Mississauga is a city located in the Regional Municipality of Peel, part of the Greater Toronto Area. Developed as a suburb of Toronto, Mississauga is one of many locations in Ontario that Canadian Choice services.
We are proud of the many window installation that Canadian Choice has finished in Mississauga over the past 15 years. Our products have helped homeowners save money on their home renovations, and increase the comfort in their homes. Mississauga is well known for its efforts to create a green future for its residents. This is where we fit, with our highly rated Energy Star products.
FINANCING! $0 down, 0% interest for 36 months (and many more financial plans)
Energy Star rated product
Cut your energy costs by replacing your windows and doors with us
Lifetime warranty on all products
Wide selection of frame types and styles
Windows & Doors Done Right
Our window replacing program has much to offer you. We have dedicated professionals who live in the city and are ready to answer your call 24/7. Canadian Choice is always happy to come out and give you a comparison quote on any price you have already got, free of charge. When you want to deal with a local company, someone who is from within your community, this is us. We have installed vinyl windows, steel and fiberglass doors on many homes in Mississauga and we would readily provide you with references, pictures, and information. Canadian Choice also has tons of positive reviews from your neighbours on homestars.com and Best Business Bureau's website.
Most importantly, Window Replacement Mississauga is a green program. We help you make your home eco-friendly. More and more Canadians realize that energy efficient products are the future of Canada. Our product is energy efficient and made of high-quality PVC. This is a product that you won't have to replace ever again and that's why it comes with a lifetime transferable warranty. This means that even if you sell the house, the future owners will inherent your warranty on all products installed by Canadian Choice. This is a great selling point! In addition, you won't ever have to re-paint any of our products.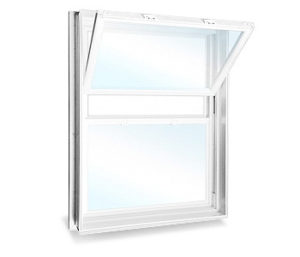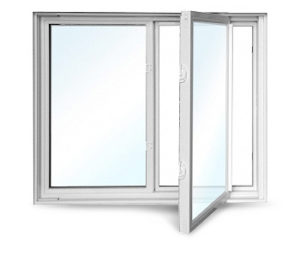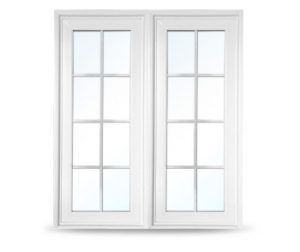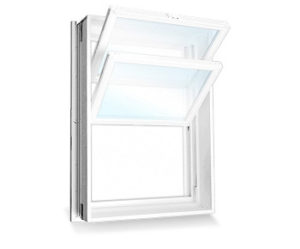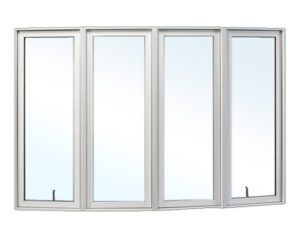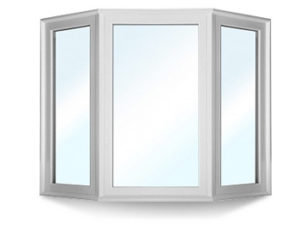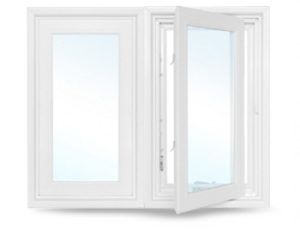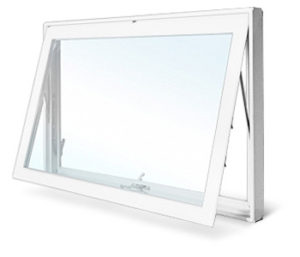 Free In-Home Consultation
Over 30 Styles of Windows
Energy Efficient Products
Go beyond ordinary and mundane low-E glass and let LoĒ²-272 help you handle any weather. Regardless of where your home is located, choosing windows that will increase the level of comfort and save you energy is essential. And selecting the right glass unit is the absolute most important factor in your window replacement decision.
The LoĒ²-272 is very similar to the LoĒ²-270 glass. The main difference is that the 272 offers more light transmittance, while the 270 series offers a bit more of solar control. The superior insulating capabilities of the LoĒ²-272 (shown in the charts below) are an important factor in the construction of comfortable windows, especially for the cold Canadian climates.
One of the best features of our LoĒ²-272 and 270 series is the increased ability to control the relative humidity of the indoor air. This is so because the advanced technological design of the glass units creates a warm glass surface. More importantly, proper humidity levels promote not only improved comfort but also a healthier living environment.
Installation Services in Mississauga
For the past 25 years, Canadian Choice has done a variety of installations. As such, we have gained a lot of experience and knowledge along the way. Communicating with our customers has been essential to our continuous improvement. Being able to sit, listen and discuss, has greatly advanced our innovative approach to windows installation.
We know that each job is different, so we treat every project in a unique way. Our installers are professionally trained not simply to handle their technical jobs, but also to handle customer service with utmost importance.
Every installation takes place at a previously arranged day and time that is most convenient for our customers. We work 6 days a week from 8 AM to 8 PM. These 12-hour installation shifts make us very flexible, so we can accommodate the needs of all clients. We understand that everyone is busy, so we want to make this entire process as smooth as possible.
WE ARE PROUD OF OUR STELLAR REVIEWS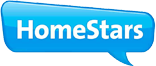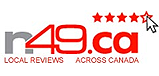 We had our windows installed this August by Canadian Choice. We are super happy with the service that they provided. From the day we got in contact with them everything was done with care and professionalism. We also contacted a few other companies, big and small, just to get a comparison quote. But, at the end we decided to go with CCW because of their good presentation, and good product (imo).
There are a lot of window companies in Mississauga. I was surprised when I started my search. I had quotes from 3, and their prices were pretty similar. Canadian Choice was one of those 3 companies. The reason I chose them, was because their sales rep was the only one to bring colour samples, references of previously done work and actual window samples. The other 3 companies turned out kind of short. So, I went with Tony and his team of installers. Great job at the end!
WE ARE APPROVED AND QUALIFIED!