FREE
WINDOWS
&
DOORS
INSTALLATION
Pay No Interest & Make No Payments till 2020*!
*Call for details, some conditions apply

Lifetime Transferable Warranty
$0 Down, 0% Interest Available
Windows Replacement in Guelph
Canadian Choice has been present in Guelph for over 15 years now. The main stimulus was not only the continuous growth of the city's population but also peoples genuine interest towards technologies that can save them money. In other words, there are more consumers, but smarter consumer – just the type Canadian Choice likes to deal with.
As one of the older window and door companies in Ontario, Alberta, and Manitoba, we entered the market in Guelph awhile back. The difference between us and other companies is that we came to Guelph not only to sell our product but also to educate the residents. There has been a recent transformation and growth in consumers' demand for energy-efficient technologies. However, there have been tons of different and controversial information regarding it. Window replacement is but one example.
Windows & Doors in Guelph
Our aim is to help consumers to better understand what they are getting themselves into. Window replacement is the type of home improvement project that you want to do once. Therefore, you need to have all the right information from the get go and not have to bang your head against the wall 2 months later and ask yourself why you put wooden windows in your home and not vinyl. This is why Canadian Choice runs in-home consultations free of charge and obligation. The best way to promote a product is by demonstrating its excellence to the consumers and not ask for a dime.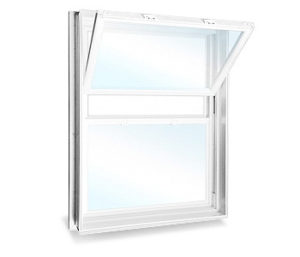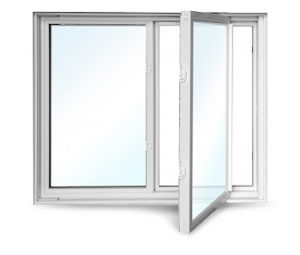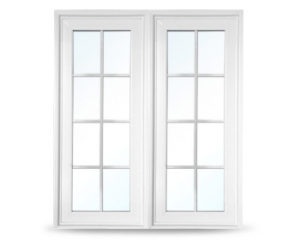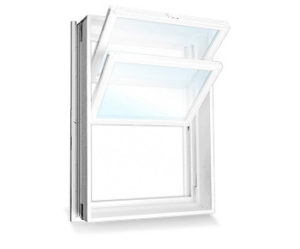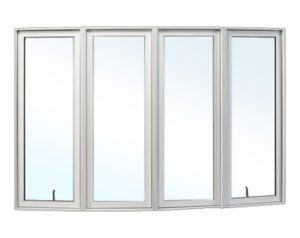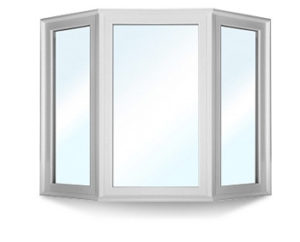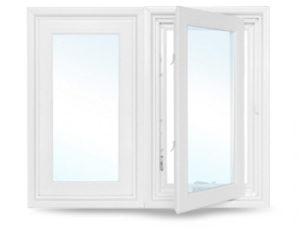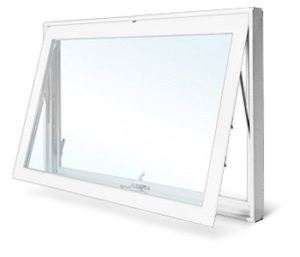 Free In-Home Consultation
Over 30 Styles of Windows
Energy Saving Products
If a material conducts less heat or cold than any conventional metal spacer at the edge of the glass, it is considered to be "warm edge". Our warm edge space bars are meant to better insulate the edges of the sealed units and keep the panes of glass apart. Without the warm edge technology, when it is cold outside and warm inside, the heat begins to escape through the spacer. This leaves the inside edge of the window colder than the rest of it. In this specific example, this heat loss means you need to turn up the thermostat in order to heat up your home and spend more energy – money as well!
Our spacer bars are made of the highest insulating plastic composite material. They keep the edge of the sealed units warm and prevent the loss of heat (energy). Some obvious benefits are:
More comfortable to control the temperature in the home
Reduced rates of condensation formed at the edge of the glass unit
Better and longer lasting performance
Windows Installation in Guelph
When adding windows and doors to your home, you should look for more than function. You need beauty complimented with durability to withstand years of use. You need to be able to express your personality through an array of options and accessories that match your style. Whether it is a dramatic size window or a Gothic style door, we are here to deliver.
Canadian Choice has window and door designs to meet everyone's style. Whether you want a more traditional feel or a modern look, we have the necessary product to create the home you want to live in. Or multiple product lines offer an endless variety of interior and exterior options, from specific locking mechanisms to specialty glass, trim, internal grills and many more.
WE ARE PROUD OF OUR STELLAR REVIEWS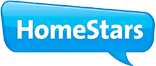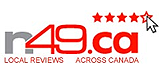 Mike was so helpful! He really knows his stuff when it comes to window replacements and installations. That's why he was very helpful during the entire process. Unlike other sales reps from smaller companies in Guelph. The end result, I think, is amazing. The windows look beautiful, and my home looks like new from the outside. It is 56 years old, after all! I highly recommend you ask for Mike if you decide to get a quote from Canadian Choice.
I am very happy with CCW and their rep – Alexey. He had window samples and colour samples with him when he came to my house. Was able to make some great suggestions regarding the window openings. I wanted to have more air ventilation, so I needed windows that can open, but also to lock well and be secure. I went with sliding tilt windows – great product. White on the outside and on the inside. I think the price was good, and the installation was done to perfection.
WE ARE APPROVED AND QUALIFIED!